CALL 416.798.7050 OR 1.800.870.0926 FOR ANY SALES AND CUSTOMER SUPPORT INQUIRIES
ENVIRONMENT.
Take a look at the natural beauty of an aggregate pit and the progressive natural evolution of its property and you will soon realize that it is the furthest thing from a nature-destroying (unnecessary) activity.

Aggregate pits are necessary for obtaining the materials we all require for our homes, parks, and all aspects of our communities, such as sand, stone, gravel, and limestone screenings. Pit owners work closely with the land in a respectful, natural way. From the day Brock Aggregates acquires an aggregate pit, we are dedicated to long-term nature conservation and giving back to the community where the pit is located.

The life of an aggregate pit is finite and historically, pits used to be huge plots of mineral rich property that were stripped of all materials such as sand and gravel and then abandoned. Sadly left behind with a huge gaping hole with no remediation or consideration for the surrounding ecology. Thankfully, that has changed. Today, new laws and enforcement through the Ministry of the Environment ensure aggregate producers adhere to site plans for remediation and restoration of the land. The beauty and ecology of the land is restored and very often improved to a better state as the life of the production pit evolves and eventually ends.

Brock is pleased to have the opportunity to restore or convert the land to a beautiful, natural use. Restoration plans begin at the early stages of development and extraction. Consideration of the existing use of the land, the surrounding ecology and future community developments are all taken into consideration. Ongoing management ensures the future health of the property.

Brock Aggregates works actively to communicate with the communities we operate in to educate on safety as well as ecology. The end result could be a nature reserve, a wonderful park, a golf course or trails that will be cherished by the surrounding community for many generations.

Did you know that Evergreen Brick Works used to be a quarry ?
Visit their website to learn more ...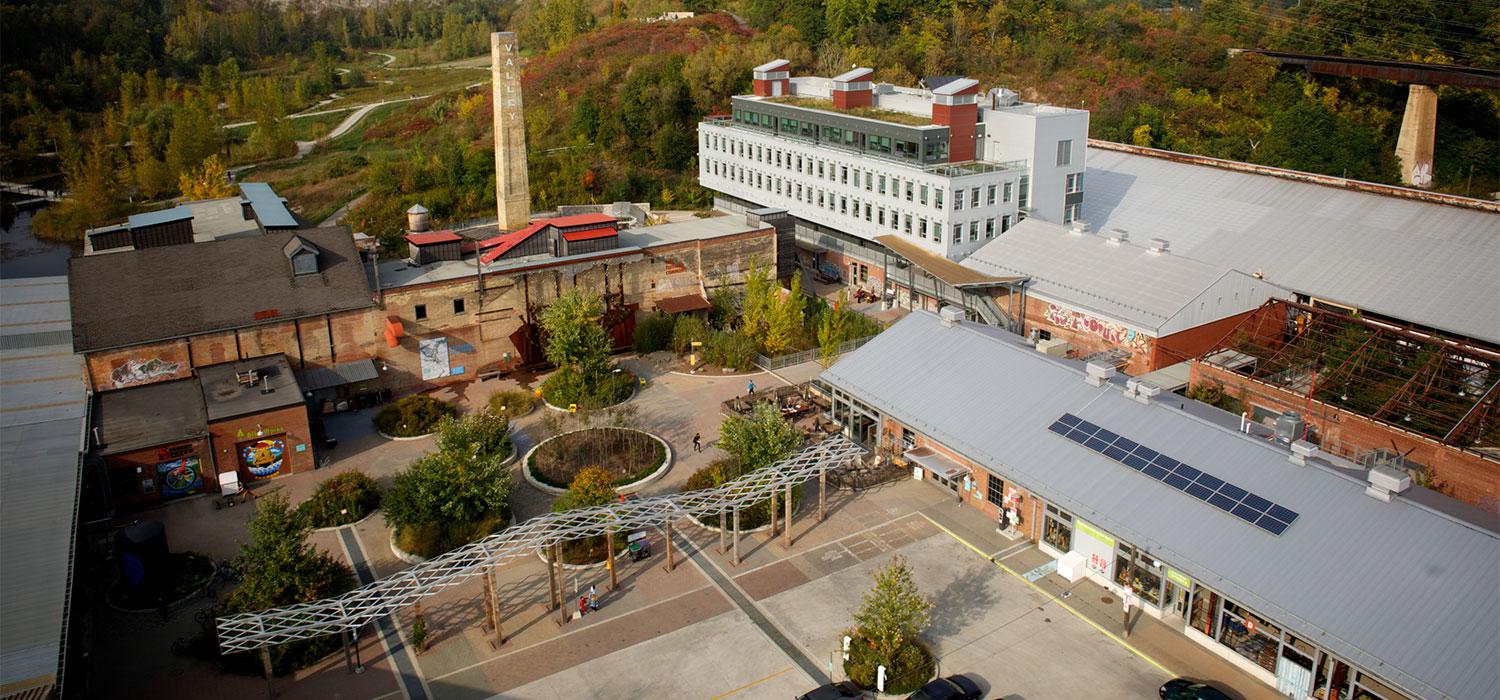 Source: Evergreen Brickworks